HND Computing and Level 3 Games, Animation and VFX students had a fun day immersed in the heritage and culture of the Navan Centre. This visit is part of an initial client briefing for project-based learning.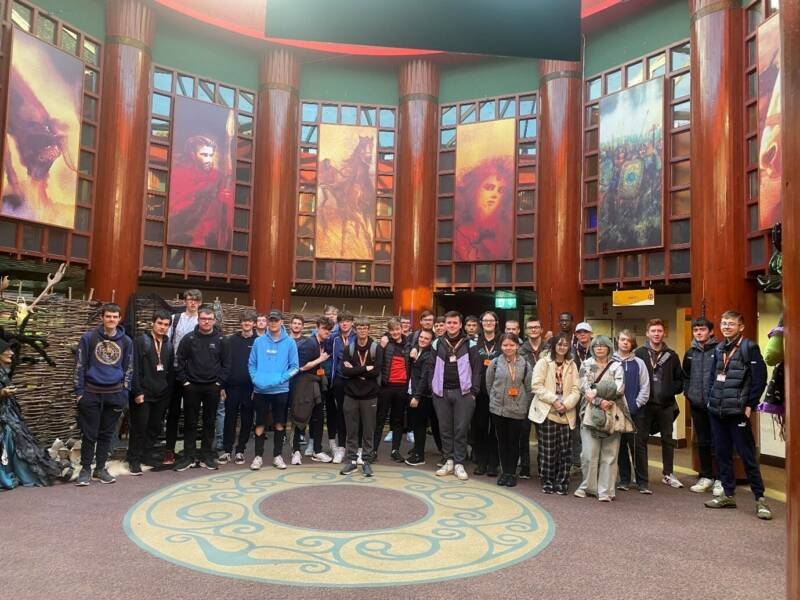 Level 3 Games, Animation and VFX students will use their creative skills to design concept art and character designs in their art fundamentals subject.
The HND Computing students will design AR and VR experiences through immersive storytelling.
The students had a wonderful day exploring the Centre They had an enjoyable day and interesting learning experience to spark their creativity.
Navan Centre & Fort is a place where myth and reality meet. It is one of Ireland's most famous and important archaeological sites, the legendary Emain Macha. Legends say that Macha, the ancient goddess of war and fertility, scored the earth with her brooch pin and traced the famous outline of this sacred stronghold of the hero Cu Chulainn, home of the famous Red Branch Knights and Ulster Cycle of tales.