On Thursday 20th October, SRC welcomed EOS IT Solutions to Newry West Campus to give an overview of the company and outline the extensive range of job opportunities available.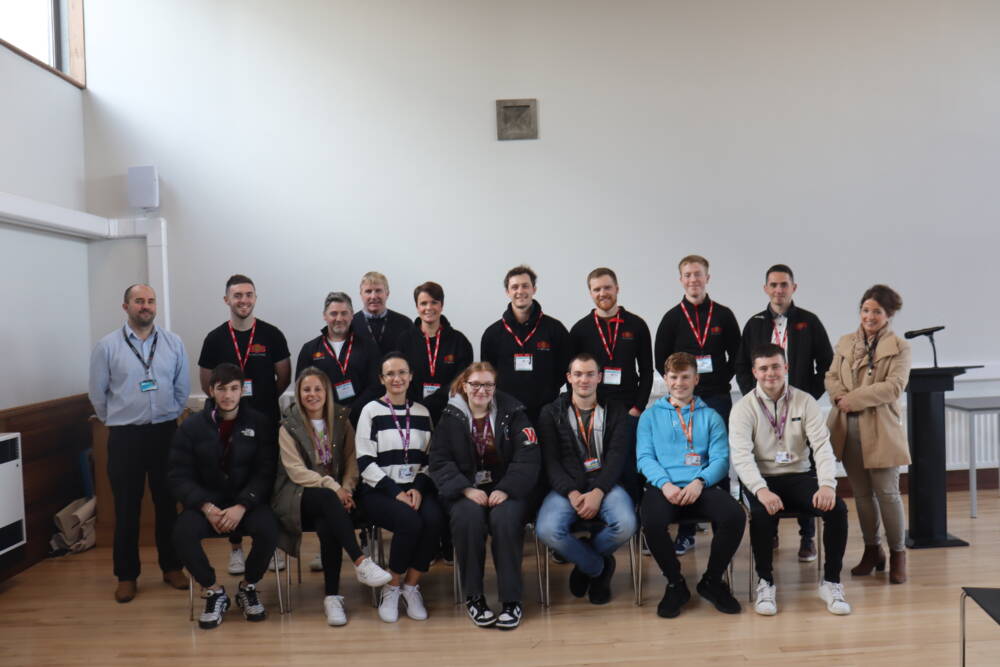 Students from across many course areas including Business, Engineering, and Computing attended the session. EOS staff from various areas of the business including; Procurement, Human Resources, Data Analytics, Project Management, and IT, spoke individually about their role, the duties involved, and their overall experience. Each individual then gave the students an opportunity to participate in a Q&A session where they could ask any burning questions!
The event allowed our students to become aware of how theory and skills taught in SRC can be applied within the industry, with many EOS staff highlighting how they previously attended SRC prior to securing their job.
The college would like to thank EOS IT for their engagement and for permitting this opportunity to take place. It is evident that this company will continue to grow on a global scale, and we look forward to hearing about their successes!