Healthcare practice student, Fainche Kelly recently travelled to Jesolo in Italy to represent Ireland at the World Kickboxing Championships 2022.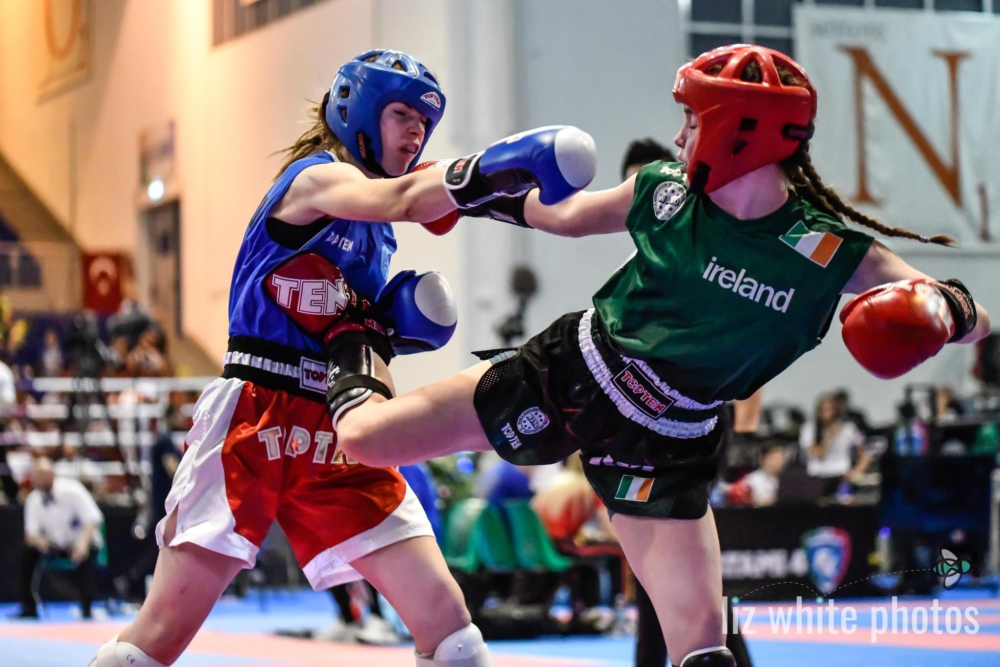 From an early age, Kickboxing has always been a massive part of Fainche's life, with both her father and uncle representing Ireland in a number of World Championships. Fainche has followed in their footsteps and has already won numerous medals winning bronze at the Bristol Open in 2019 and the Irish Open in 2020. She is also currently ranked second in Ireland for her weight category!
Unfortunately, Fainche was not ranked this year but she is immensely proud to have represented Ireland and to meet other successful kickboxers across the various competitions
Alexandra Cassidy, Lecturer and Coordinator for Health and Social Care & Healthcare Practice courses at SRC said: "Fainche is an excellent student, who is always keen to learn and shows great dedication towards her studies and to kickboxing. She is an excellent role model for other students, demonstrating that hard work and motivation is the key to achieving success." She added: "I wish Fainche all the success in both her academic studies and sporting journey!"
Read more about the Healthcare Practice Higher National Certificate here.