Students across Southern Regional College's campuses came together for the annual SkillBuild competition in the faculty area of Building, Technology and Engineering (BUTE) at Newry's Greenbank campus. Students competing in electrical and plumbing were in with a chance to win prizes, sponsored by the NI based online retailer, Tool Monster - a great addition to any young apprentice's toolkit!
Overseeing the event were Rachel McKeeman, Director of Industry Training and Support and Gayle Beckett, Project Manager from Construction Industry Training Board, who were impressed by the apprentices' focus to the task.
Success at the annual SkillBuild competition is the first stage for students to compete at the WorldSkills series. A series of competitions where students demonstrate their technical and employability skills. Taking part in these competitions not only raises the standards of student output through competition based training, but success can result in increased employability prospects. Within recent years, Southern Regional College has enjoyed success within the WorldSkills series, having been crowned 'Best in UK' in the 2022 UK WorldSkills competition.
Understandably, the College is keen for students to continue their educational and professional development. Successful students from the SkillBuild competition will go forward to compete at regional heats. This involves competing against students from other further education colleges before progressing onto UK heats.
Last month, two SRC students currently undertaking the Level 2 Diploma Traineeship in Vehicle Body Paint Repair Oisin McKerr from Lurgan and Ben Robertson from Portadown took part in the NI regional competition for Automotive Refinishing in Mallusk.
At the event, Oisin and Ben undertook various tasks from paint colour matching, plastic panel repairs, paint rectification, along with metal panel preparation and painting. Competition was fierce with both students performing well under pressure. Oisin obtained the coveted 1st place and Ben joint 3rd. Oisin has gained automatic qualification towards the last 16 in the UK World Skills heats. Ben has the opportunity to qualify for the last 16 through completing an online assessment.
The Newry SkillBuild event covered students undertaking apprenticeships and traineeships in areas from bricklaying, cabinet making, carpentry, electrical, joinery, painting & decorating, plastering, plumbing to wall & floor tiling. Students will now have the opportunity to compete against peers across Northern Ireland in their chosen profession.
The event also saw students within the Schools Partnership Programme (SPP) compete in areas of brickwork, joinery, wall & floor tiling, painting & decorating, plumbing pipework, electrical, engineering and motor vehicles.
The SPP enables secondary school students in the 14-16 age group to attend the College for Occupational Studies one day a week over a two-year timeframe. These students obtain a board and balanced curriculum and achieve qualifications to support the local economic workforce.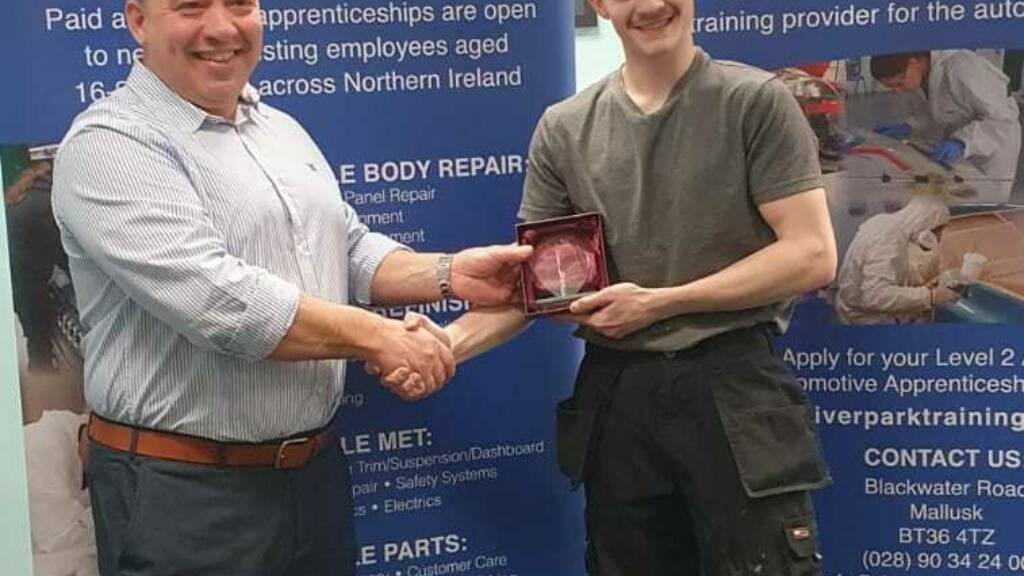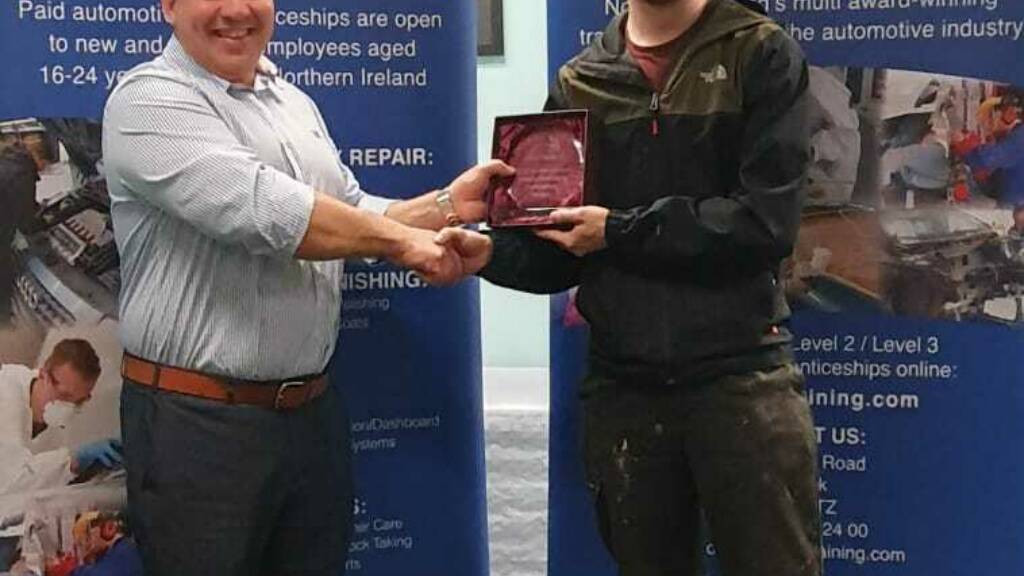 | TRADE | NAME | AWARD |
| --- | --- | --- |
| Bricklaying | Kyle McAvoy | Gold |
| Bricklaying | Charlie Hutton | Silver |
| Bricklaying | Matthew Carswell | Bronze |
| Cabinet Making | Jake Richardson | Gold |
| Cabinet Making | Frank Finley | Silver |
| Cabinet Making | Joshua Hanna | Bronze |
| Carpentry | Cathal Magee | Gold |
| Carpentry | Paul McCusker | Silver |
| Carpentry | Loughlin Maginn | Bronze |
| Electrical | Bradley Harshaw | Gold |
| Electrical | Conor McDonnell | Silver |
| Electrical | James De Gier | Bronze |
| Joinery | Jake Boyd | Gold |
| Joinery | Taylor Crooks | Silver |
| Joinery | Jamie Moffatt | Bronze |
| Painting & Decorating | Jacqui Hawthorne | Gold |
| Painting & Decorating | Erin McKnight | Silver |
| Painting & Decorating | Scott Buchanan & Richard Loughran | Bronze |
| Plastering | Josh McBride | Gold |
| Plastering | Calvin Curran | Silver |
| Plastering | Matthew Connolly | Bronze |
| Wall & Floor Tiling | Patryk Niedoba | Gold |
| Wall & Floor Tiling | Conor Braniff | Silver |
| Wall & Floor Tiling | Sam Johnston | Bronze |
| TRADE (SPP) | NAME | AWARD |
| --- | --- | --- |
| Brickwork SPP | Patrick Grant | First |
| Brickwork SPP | Kingsley Keogh | Second |
| Brickwork SPP | Charlie Anderson | Third |
| Joinery SPP | Zac Shepcar | First |
| Joinery SPP | James Mayne | Second |
| Joinery SPP | Anna Liggett | Third |
| Wall & Floor Tiling SPP | Dylan McGivern | First |
| Wall & Floor Tiling SPP | Jack Scroggie | Second |
| Wall & Floor Tiling SPP | Alan Holubowicx | Third |
| Painting & Decorating SPP | Robyn Malcolm | First |
| Painting & Decorating SPP | Mitko Yarnanov | Second |
| Painting & Decorating SPP | Amjus Golysenkovas | Third |
| Plumbing Pipework SPP | Conor Dunne | First |
| Plumbing Pipework SPP | Joel Parks | Second |
| Plumbing Pipework SPP | Rachel Carvill | Third |
| Electrical SPP | Jackson Smyth | First |
| Electrical SPP | Issac Patterson | Second |
| Electrical SPP | Emma Mortagh | Third |
| Engineering SPP (Sheetmetal & LB Machinery) | Andre Lima Rosado | First |
| Engineering SPP (Sheetmetal & LB Machinery) | Jacob McKew | Second |
| Engineering SPP (Sheetmetal & LB Machinery) | Cameron McClure | Third |
| Motor Vehicle SPP | Freddie Qua | First |
| Motor Vehicle SPP | Adam Moore | Second |
| Motor Vehicle SPP | Joshua McAllister | Third |