Accessibility Statement
Southern Regional College is committed to ensuring that information and resources available via the College website are accessible to all users, regardless of how they access web content.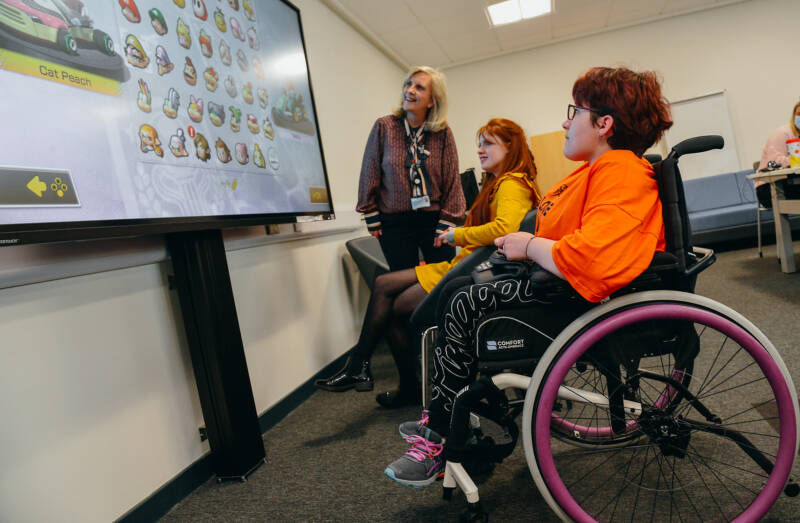 Standards Compliance
Our website has been designed and developed to adhere to the Web Content Accessibility Guidelines (WCAG) 2.1, published by the W3C's Web Accessibility Initiative.
As of 18th April 2012 all new content added to the Southern Regional College has been designed to meet Level AA of the Web Content Accessibility Guidelines 2.0 (http://www.w3.org/TR/2008/REC-...).
We intend to continue improving the accessibility of our site to ensure that any older content, in addition to new content, will conform to Level AA. We also aim to achieve Level AAA conformance wherever possible.
If you have any difficulty accessing our website, require further help or if you have any suggestions to help improve our accessibility, please contact us info@src.ac.uk.
Steps taken
Below are some of the steps we have taken in adhering to the Web Content Accessibility Guidelines (WCAG) 2.1:
Images
Decorative images have been added using CSS or have been added with empty alternative text. All other images have sufficient alternative text or have empty alternative text when a caption has been added or the image description appears in the surrounding text.
Font Size
You can adjust font size of the web page through your browser. BBC's My Web, My Way has a very useful guide on changing the font size of your browser:
Colours
We have checked that the colour of any text used on our website has a sufficient contrast ratio between the foreground and background.
Headings
Each web page contains an h1 heading tag. Any subsequent headings have been added and used in correct hierarchical order. This helps users to locate specific content and enables headings to be skipped.
Lists
Any content which has the appearance of a list has been marked up as an unordered or ordered list. This enables assistive technologies to recognise the content as a list and enable users to navigate from list to list or item to item.
Tables
Any tables containing data have been added using the correct table markup. The summary attribute has been added to data tables and the scope attribute has been added to header cells.
Any tables added for layout have been added without these attributes and contain no header cells. This ensures the table is perceived as a layout table. Content is also added so that it retains the same meaning when the content is linearised.