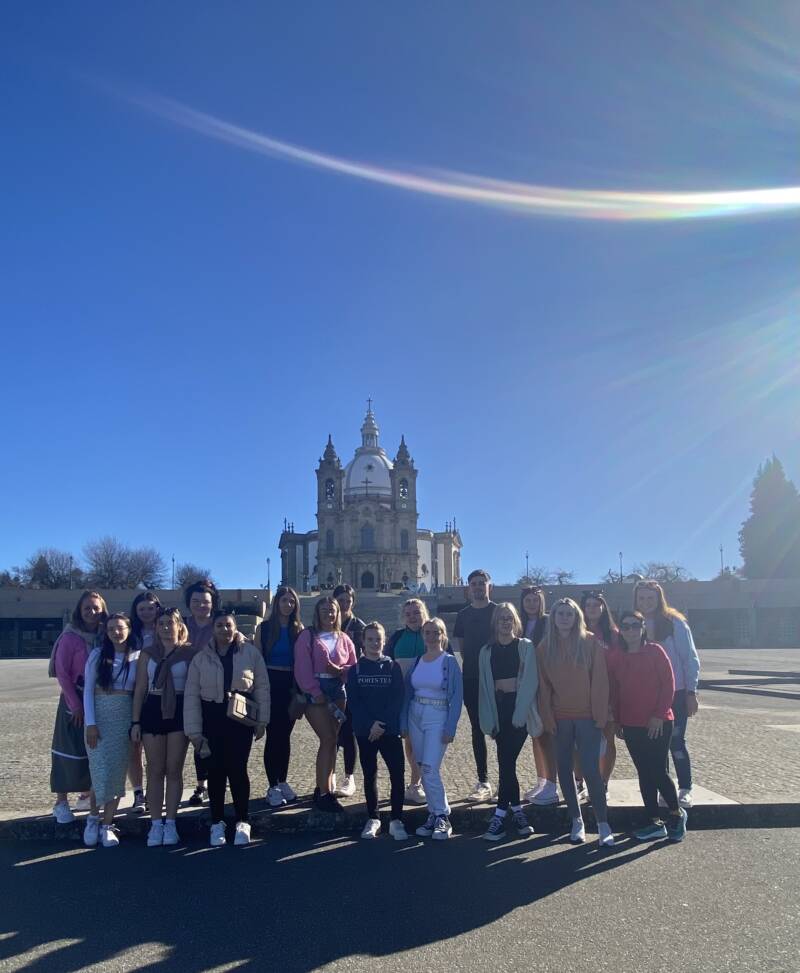 A group of a Health & Social Care and Early Years students have swapped with classroom for sunnier climes, having just arrived in the beautiful city of Braga in Portugal, for a two-week work placement opportunity.
Throughout the trip, the students will spend placement time in Health & Social Care and Early Years settings, aiming to work alongside professional staff, all under the support of the host company, Bragamob.
The students will also experience wonderful cultural excursions, being able to enjoy the delights of Portugal.
The project is fully funded by the Erasmus programme and organised by SRC International Affairs team.