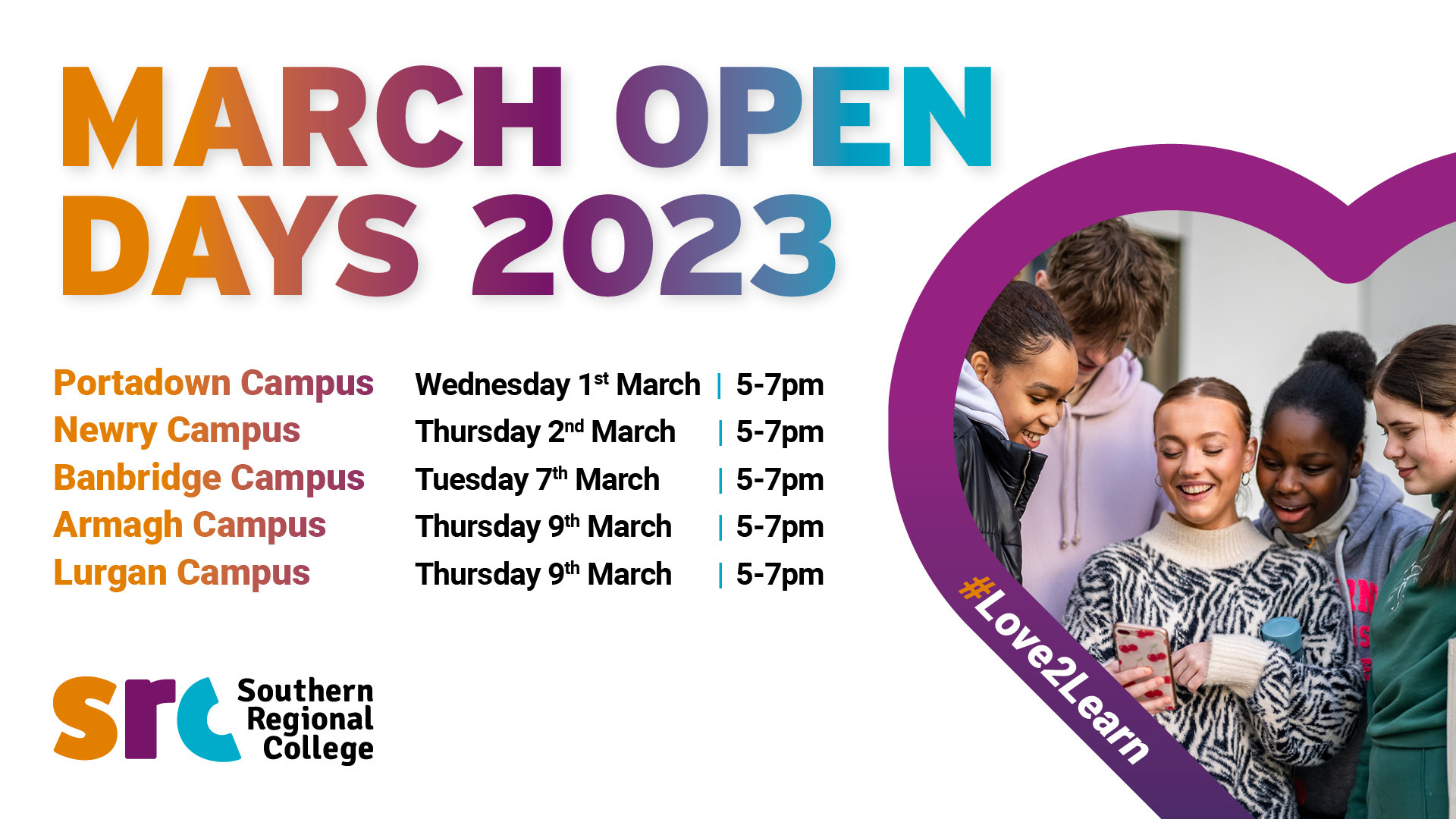 There's no better way to experience the College and everything on offer than seeing it for yourself!
We are delighted to invite you, your family and friends to attend our upcoming Open Days across our 5 main campuses this March.
This is a fantastic opportunity to come along and speak to lecturing and support staff about your options following GCSEs or A-Levels this summer. It's also open to adults interested in finding out more about returning to education to enhance qualifications and career prospects or anyone interested in changing career or upskilling for new opportunities - whatever your stage in life, we would love to welcome you!


Please note: For Portadown, Newry and Armagh campuses, we strongly advise you to arrive at your scheduled time to help limit traffic.

#SRCOpenDays #Love2Learn