Counselling Services
Whether it's study, relationships or money worries, life can be challenging at times. As a student, you will have access to a free and confidential counselling service through Inspire Student Wellbeing to help you work through any issues you may be experiencing.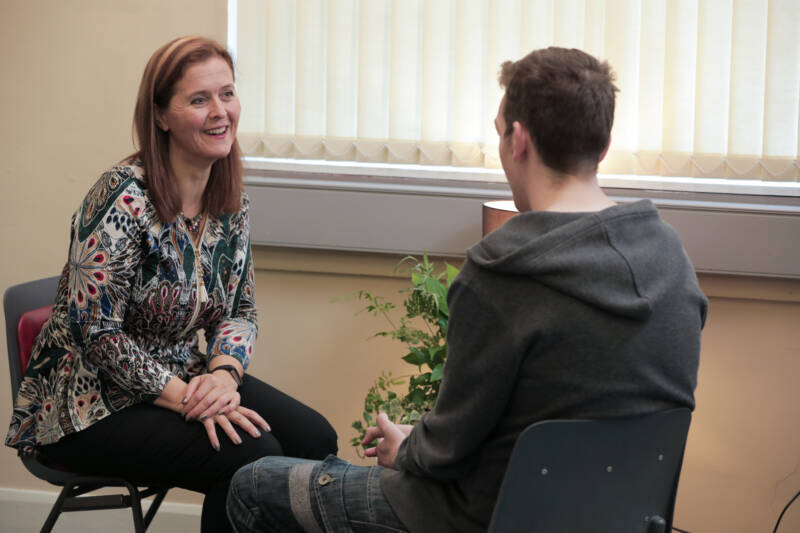 On Campus Counselling
Counselling is a safe place where you can talk with an independent and trained professional and begin to explore issues that are causing you difficulty. Counselling is about helping you to find the answers to improve your own mental wellbeing and keeping healthy as you progress through college and beyond.

Drop-in counselling sessions are offered at Armagh and Newry campuses
| Campus | Counsellor | Day | Time | Location |
| --- | --- | --- | --- | --- |
| Armagh | Paul Mallon | Tuesday | 12pm - 2pm | ARM-0-12 (Ground floor, 3rd meeting room) |
| Newry | Danielle Davey | Friday | 12pm - 2pm | Learning Resource Centre (NNW-1-04H) |
Telephone/Email Service
The counselling service is available to students, 24/7. Students can call 0800 389 5362 to speak to a professional counsellor.
Alternatively, you can email support@inspirewellbeing.org and arrange for someone to contact you.
Online Support Hub
The Inspire Student Online Support Hub gives students instant access to a range of information and resources, tailored specifically to help care for your individual wellbeing needs.
You can also create a bespoke wellbeing care plan to help you manage difficult experiences. More information can be found at https://www.inspiresupporthub.org/students (SRC PIN: SRCHUB!).
Useful Contacts
We urge students to speak to someone they trust or reach out for help if they are going through a difficult time. Other useful contacts include: