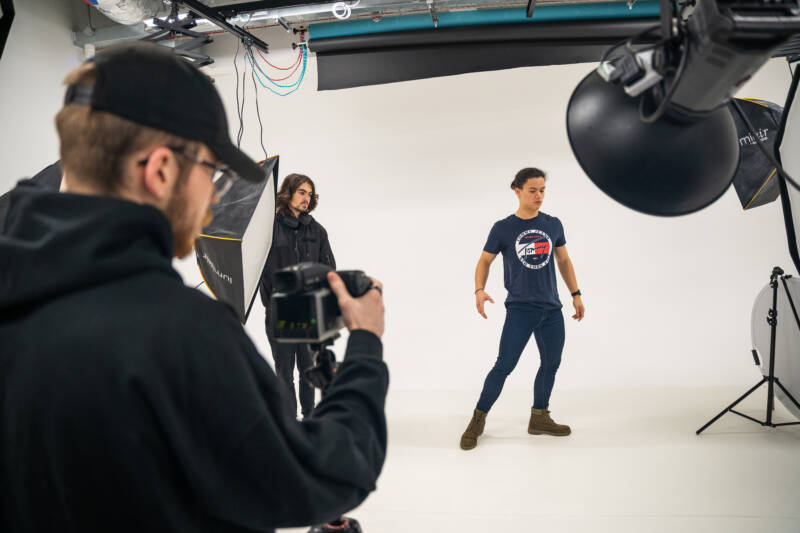 Upskilling opportunities for you and your team. Meet changing demands with focus led business courses.
Here at the Business Support and Innovation Centre we can identify training solutions to help take your business to the next level.
At SRC we have a number of training options available.
Training Options include:
Skills Focus
Get support to develop the skills of your existing workforce with qualifications at level 2 and above. 100% of training under Skills Focus programmes is subsidised. To qualify, your business must have less than 250 employees and you must be based in Northern Ireland. Depending on the type of course you need, training can be delivered online, on campus or at your premises.
Skill Up - Free Training
Skill Up courses are available to individuals who want to increase their chances of promotion or learn a new skill. There are a variety of accredited courses on offer which are available online, free and delivered in the evening to fit around your lifestyle. 
Courses range in ability from level 2 to level 5 and will be running at various times throughout the year. 
We have courses in the areas of:
Advanced Manufacturing & Engineering
Digital Skills
Green Technologies
Health & Social Care
Life & Health Science
Leadership & Management
View the full list of Skill Up courses
Case Study
The Women Returners Programme is a great opportunity to encourage women to return to work. The programme starts with several weeks on campus completing the Level 3 Business Administration qualification, followed by a period of work experience in local businesses. Kingspan were delighted by their Woman Returner who has since secured full-time employment within Kingspan.
Bespoke Training Solutions
Need to upskill your staff but don't know where to start? Maybe you haven't found the right fit. Our specialist Business Skills team can undertake a training needs analysis to identify your training requirements to help your business develop and grow. We can then develop specific courses tailored to meet business training needs.
Case Studies
Development of a unique motor industry qualification to fit company needs.
Courses for Industry Brochure