Southern Regional College has been successful in the WorldSkills series having been recognised as the top performing further education college in the UK in 2022. Determined to build on this success, the College is delighted that two current students have been named as UK squad members representing the College and the UK at WorldSkills in Lyon 2024.
Anastasiya Kovtun and Wiktoria Kurkowska from Portadown are studying the Applied Industrial Science Higher Level Apprenticeship (HLA) Foundation Degree (with Almac). Anastasiya and Wiktoria were initially encouraged to enter the WorldSkills series of competitions by the College's Specialist Lecturer in Science, Deirdre Murray. Having undertaken intercampus, regional and national competitions, the girls are delighted to have been named as members of the UK Squad to compete in Lyon in September 2024.
WorldSkills is the pinnacle event in apprenticeship training and standards. WorldSkills has often been dubbed the 'Skills Olympics' as competitors in employment and vocational training come together across the globe seeking gold.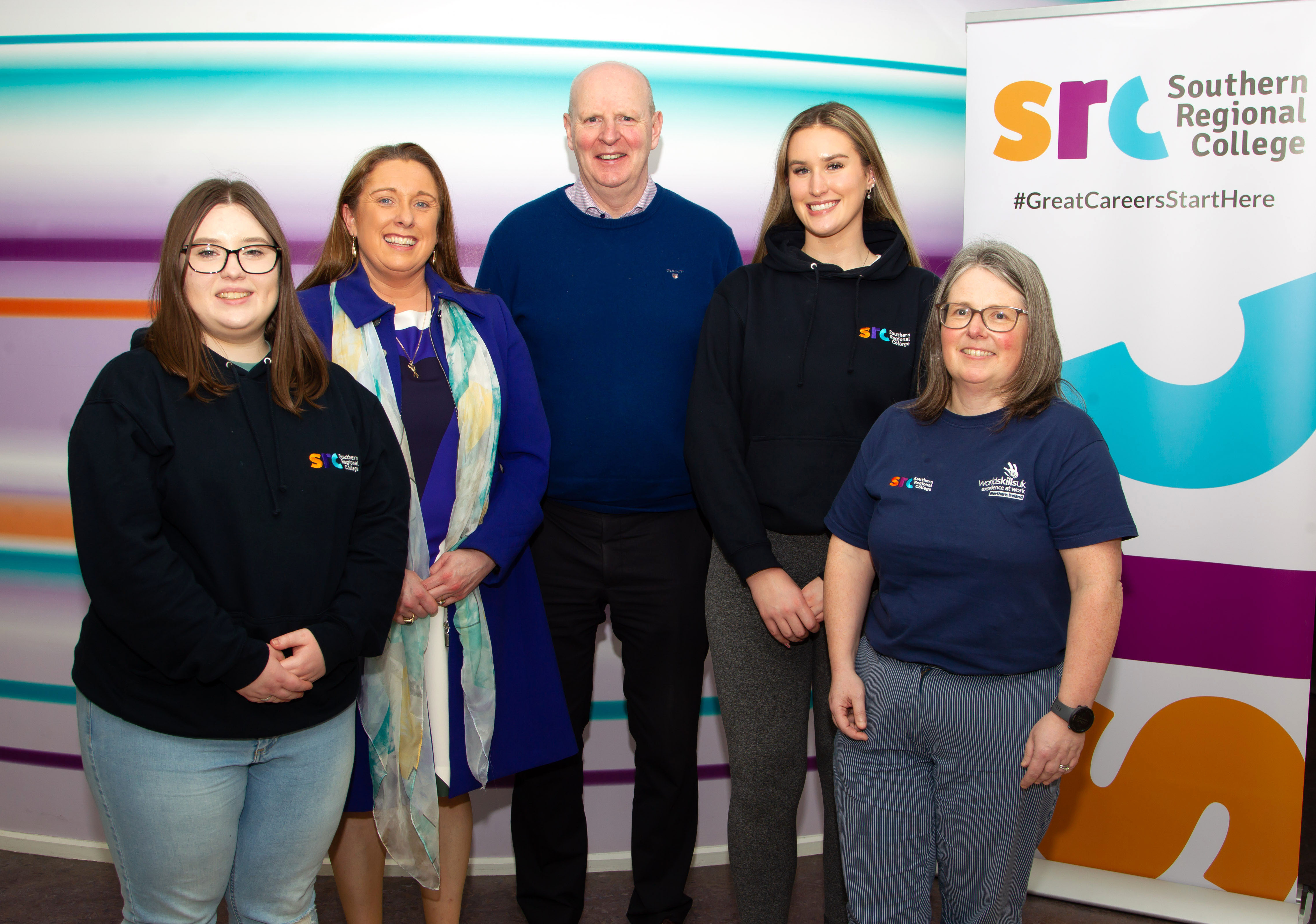 Over the next year and a half, Anastasiya and Wiktoria will attend four to five weekend bootcamps honing their skills with a UK WorldSkills chemical specialist training manager from the University of Manchester. Additionally, online learning labs to practice the different skills required will need to be completed.
To get to this stage both Anastasiya and Wiktoria have been supported by College staff and their employer Almac. Both organisations have taken the girls through numerous training simulations and been at their sides at competitions.
A place in the Skills Olympics is not guaranteed for all members of the UK Squad. Anastasiya and Wiktoria form two-thirds of the UK Chemical Laboratory Technician team, however only one person will go on to compete at the WorldSkills event next year.

Highlighting a benefit of the HLA foundation degree, Anastasiya and Wiktoria recognise they are already ahead of the game, compared to university counterparts. Both girls will complete their course with several years of industry experience added to CVs and no student debt, as course fees are fully funded by the Department of the Economy.
Speaking on the route so far, Anastasiya commented: "It has been an amazing journey so far and I am excited to gain more knowledge and explore available opportunities."
"I congratulate Anastasiya and Wiktoria on their achievement in being selected for the WorldSkills UK team. Additionally, I want to recognise the commitment of our staff who put great effort into supporting and mentoring competitors through the local, regional and national competitions. I wish both students every success on their journey towards the WorldSkills competition to be held in Lyon next year".

Brian Doran , Principal & CEO of Southern Regional College.